Who is Artist and Photographer Howard David Johnson?
In David's invitation to the Florence Biennale Contemporary Art Exhibition, (a partner in the United Nations' Dialog among Nations), UN Secretary General Kofi Anon wrote: "Artists have a special role to play in the global struggle for peace. At their best, artists speak not only to people; they speak for them. Art is a weapon against ignorance and hatred and an agent of public awareness... Art opens new doors for learning, understanding, and peace among nations."
A portrait of the artist in his painting studio as he is today. This September 2009 photo was taken by his youngest son Erich.

Howard David Johnson is a contemporary illustrator and scholar with a background in the natural sciences, mythology, and history. His illustrations have appeared in every major bookstore and game shop chain in America as well as magazines and educational texts around the world. H D Johnson, or David as he is called, works in a wide variety of media ranging from traditional oils, pastels and others to today's cutting edge digital media. After a lifetime of drawing and painting, Johnson's Traditional Realistic Art was exhibited in the British Museum in London in 1996, ( 3 years before he got his first computer ) as well as numerous American ones since, such as the Metropolitan Museum of Art.

Some of David's more prestigious clients have included the National Geographic Society, the University of Texas, the University of Cambridge in England, Universal Studios, Paramount Studios, PBS TV, The History Channel, Adobe Photoshop Auto FX, Doubleday, the History Book of the Month Club and J Walter Thompson Advertising.

Licenses to print his existing work are available at surprisingly affordable prices. Realistic Oil Paintings, Colored pencils, Pastels, Mixed media, and Digital art can also be commissioned for select projects - Working in a variety of traditional and cutting edge digital media he offers his customers a variety of options and more than thirty years of experience. As an illustrator David has not only used the computer but has been involved in the development of filter imaging software for Adobe Photoshop.

He delivers custom made copyright free illustrations and offers old fashioned courtesy and customer service when he does commissions starting at $500.USD. On his existing works license offers start at $100.00.
This website has been honored by more than 25,000,000 Unique Visitors
from the Four Corners of the Earth:
My Friends from around the world thus far :
England, Scotland, Wales, Ireland, Germany, France, Greece, Cyprus, Turkey, Italy, Belgium, Denmark, Yugoslavia, Macedonia, Croatia, The Czech Republic, Bosnia, Herzegovina, Slovakia, Slovenia, Luxembourg, Latvia, Estonia, Hungary, Bulgaria, Lithuania, Poland, Austria, Romania, Spain, Russia, Ukraine, Moldova, Malta, Iceland, Finland, Norway, Netherlands, Switzerland, Sweden, Portugal, Israel, Egypt, Saudi Arabia, Yemen, The United Arab Emirates, Qatar, Iran, Lebanon, Morocco, The Republic of Congo, The Ivory Coast, Angola, Zambia, Zimbabwe, Nigeria, Namibia, South Africa, Mauritius, Japan, South Korea, China, Macau, Taiwan, Nuie, New Zealand, Australia, The Philippines, Palau, Cocos Island, The Kingdom of Tonga, Singapore, Thailand, Brunei Darussalem, Malaysia, India, Sri Lanka, Pakistan, Indonesia, Chile, Argentina, Uruguay, Brazil, Peru, Venezuela, The Dominican Republic, Guatemala, Costa Rica, Colombia, Trinidad and Tobago, Panama, Ecuador, Belize, Puerto Rico, Mexico, Canada, and my home, The United States of America ...
If your home is not listed here please e-mail us and tell us where you're from..
info@howarddavidjohnson.com
*****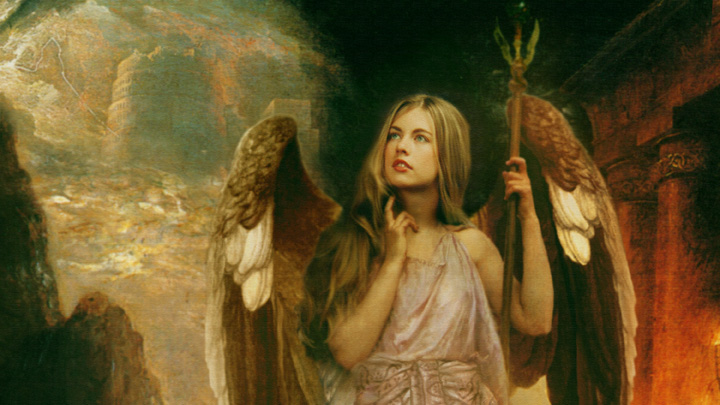 2011 Artist's Statement:
"Did you know that many of the breathtaking works Pre-Raphaelites were doing in oils in the 1800ís were declared not to be Art? In London the Royal Academy had a very narrow view as to what qualified. No wonder Rossetti led a rebellion against them. Today, no educated person would say Pre-Raphaelite Art was not just Art, but Exquisite Fine Art. How about Styles? Impressionism is a great example; It was not enough that these institutions rejected the work, but they felt the need to destroy the personís reputation and livelihood. Of course collectors pay millions for these Impressionistic paintings now, and Curators, Historians and Professional Art Critics all hail them as sensitive works of fine art. When Monet submitted his work to the Salon in Paris, they said" A monkey has gotten a hold of a set of paints" and would paint huge "R"s for "rejected on the back canvas. Rejecting him was not enough for them. They wanted to be sure he never sold another picture. They wanted to hurt him and his family for sick sadistic pleasure. He got really good at re-stretching his canvas with a double layer to cover up their hateful defacement of his original art. They saw themselves as powerful as the deadly committee for public safety in the French Revolution as far as the Art World went and delighted in "sending artists to the guillotine", so to speak. These hateful little petty tyrants were unable to keep his name out of the history books or to keep his paintings for selling for millions of dollars. This is the treatment someone who creates a new style gets, but developments in applied technology like manufactured tube paints as opposed to hand mixed paints were violently rejected by these types as well and they forcefully proclaimed anyone who used paints from a tube was not a "real artist". Well, tube paints are pretty well accepted now. So will photography and digital media in time. You probably know how bad Photographers were treated, but now it is a respected Art Form. I Remember the hateful things they said about Pastels and Mary Cassat, and now Pastel Paintings are considered Fine Art and Mary Cassatís works are regarded as masterpieces. Now that snobs have Digital Artists to look down on, Colored Pencils are starting to get some respect. Our day will come."
~ Howard David Johnson